Tutoring
All of our tutoring packages begin with a free one-hour assessment with one of our 170+ scoring tutors. During this session, your tutor will disuss your study history and goals, and will walk you through a few sample LSAT questions to assess your strengths and weaknesses. After this session, your tutor will recommend the package that will best suit your needs.
We think you'll be impressed by our tutors' knowledge, efficiency, and effectiveness. Therefore this free hour session is commitment-free and won't be followed by any high-pressure sales tactics.
You can call us at 202-643-4743 or use the calendar below to schedule your first free hour of tutoring. You can also purchase tutoring packages at a discounted rate by clicking on the "View Tutoring Packages" link below. If you are a current student who would like to sign up for tutoring, scroll down to use the calendar at the bottom of the page.
Course Information
Course Features:
12 person maximum class size.
66.5 hours of in-class instruction, plus 5 in-class proctored exams.
$1350 course cost includes all materials and free Friday extra-help.
Free extra-help every Friday evening from 6:30-10:00pm
Phone and email support throughout the week for homework questions
Instructors have scored a minimum of 170 on an actual LSAT exam


Friday extra-help sessions
We offer extra-help sessions every Friday evening from 6:30-10:00pm for currently enrolled students. These Friday evenings give you the opportunity to ask about difficult homework questions, to ask personalized strategy questions of your instructor, or to get some homework done in one of our quiet study rooms.

Curriculum
From the basics of argumentation to the trickiest deductions in a logic game, our course will cover all the aspects of the LSAT exam, so there will be no surprises on test day. Using former actual LSAT questions, you will learn the basics of argument analysis and logical deduction and how to apply these concepts to solve the toughest questions on the exam.

During the course, you will also develop strategies to help you manage the tight time-contraints of the exam as well as strategies to help you solve questions more quickly and accurately. We'll show you the common tricks that the test writers use to create wrong answers and how to avoid them.
Instructor Bios

Alicia Ambers
An expert of all things LSAT and Pokemon, Alicia graduated from Georgetown Law School in 2014. Alicia's classes are full of boundless energy and enthusiasm; she keeps class lively as well as educational. Alicia has a talent for breaking the LSAT process into manageable steps for her students. When she isn't teaching class, she can be found playing volleyball with her local league.

Andrea Gordon
After overcoming her substantial test anxiety, Andrea scored a 172 on the LSAT and went to Penn Law School. After graduating, she endured the rigors of a big law job for a few years before leaving for a less stressful law job and a part-time career at Griffon Prep. Full of boundless energy, Andrea keeps her classes lively and engaging. She is also gifted at explaining complex problems in many different ways, so that every student can understand the complex reasoning behind the LSAT. When she isn't teaching at Griffon Prep, she enjoys cooking, traveling, and caring for her exceptionally cute puppy.

Bernadette Chimner
Bernadette used her high SAT scores to escape snowy northern Michigan for the more temperate and populated state of Virginia. She loves all standardized exams and has scored in the 99th percentile on the GRE, GMAT, and LSAT. The LSAT remains her favorite, and she has scored a 180 twice on the exam. When she's not playing logic games, she enjoys reading science fiction, swing dancing, and geocaching -- an arcane hobby that involves solving puzzles to find cleverly hidden secret containers.

Billy Hupp
Hailing from Atlanta, Georgia, Billy ensures that his classes are full of southern charm and LSAT enlightenment. After attaining a 173 on the LSAT, he migrated up to Washington, DC to teach LSAT at Griffon Prep and to work at a local law firm. Billy is passionate about the LSAT and excited to help people learn the logic behind the exam. Class with him is calm, friendly, and fun. When he's not working, Billy enjoys cooking and reading historical non-fiction.

James Foust
An alumnus of Griffon Prep, James scored a 180 on the LSAT, but he's too modest to admit it in most social situations. However, he will openly admit that he found perfecting logic games much easier than training his recalcitrant puppy. A patient and gifted instructor, James keeps class fun and personal. When he's not teaching, working, or tending his puppy, James can be found reading anything and everything that he gets his hands on.

Jeff Glazer
One of the company founders, Jeff surprised everyone when he forsook his dreams of becoming a professional pantomime and instead decided to dedicate his life to test preparation. Jeff's enthusiasm and energy make his classes a highly entertaining experience. Don't worry: he won't mime unless you ask him to.

Renata Strause
A graduate of Yale Law School, Renata grew up in Lancaster, PA. Renata scored a 177 on the LSAT exam and enjoys helping her students find methodical ways to break down LSAT questions. When Renata isn't teaching LSAT, she can be found planning elaborate meals for her friends and travelling the globe.

Rocky Esposito
An alumnus of Griffon Prep, Rocky scored a 177 on the LSAT, then returned to help others do the same. Originally from Vegas, Rocky traded in a promising future in card counting for a slightly less glamorous career in DC. His analytical approach to the LSAT makes Rocky a popular teacher for students who are looking to conquer those final few tough questions on the exam.


FAQ
Can I pay in installments? Is there a payment plan option?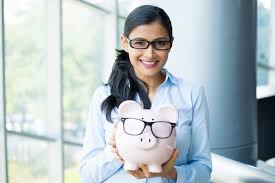 We are excited to offer the "pay later" option through Paypal! To take advantage of this Paypal service, select the course you are enrolling from the Course Schedules tab and choose "Paypal Credit" upon checkout.

This option will require you to fill out a quick and easy form which will provide Paypal with an instant credit check. If approved, the PayPal Credit option will allow 6 months with no interest. Note that if the balance is not paid off within the 6 month promotional period, interest will be rolled in for the entire period.

This deferred payment option is offered through PayPal and Comenity Capital Bank. Griffon Prep has no affiliation or control over this option and cannot control credit approval, interest charges, or payment deferral. Be sure to check the terms and conditions carefully.

We regret that we cannot offer any other type of payment plan or deferred payment option at this time. All payment plans must be brokered through PayPal.

Does the course fee include the materials? What materials are included with the course? The course fee includes all the materials necessary for class and assigned homework. This includes two full binders of Griffon Prep's proprietary materials, including over 500 actual LSAT questions and full explanations sorted into categories to allow for targeted practice. Also included with the course are 5 full, recent LSAT exams which will be used as proctored exams during the course, as well as 20 extra, previously administered LSAT exams which will be used to supplement the homework.

How large are your classes?
Our classes are limited to 12 students.

How far in advance do I need to register for class? What's the latest I can register for a class?
You can register for a class until the end of the first week of class. However, our classes are limited to 12 students and our most popular schedules do fill quickly. Thus, we encourage you to register at least 7 days before the class begins, since you will be able to take advantage of our $100 early-pay discount. Also, you can reserve a space in any of our classes with a non-refundable $50 deposit.

What is your refund policy?
Cancellations more than a week before the start of class will receive a full refund. Cancellations after that but before the first exam will receive a refund of the tuition minus the $50 non-refundable deposit. Cancellations after the first scheduled exam but before the first scheduled class will receive a 75% refund. After the first scheduled class but before the second scheduled class, a 50% refund. After the second scheduled class but before the third scheduled class, a 25% refund. No refund will be given after the third scheduled class. Please note: this policy is in regard to the listed dates of the enrolled class and will be in effect regardless of attendance.

Have another question? Contact us at info@griffonprep.com or at 202-643-4743