Course Information
Course Features:
12 person maximum class size.
38.5 hours of in-class instruction, plus 2 in-class proctored exams.
$1075 course cost includes all materials and free Friday extra-help.
Free extra-help every Friday evening from 6:30-10:00pm
Phone and email support throughout the week for homework questions
Instructors have scored a minimum of 168(Verbal) or 169(Math) on an actual GRE exam


Friday extra-help sessions
We offer extra-help sessions every Friday evening from 6:30-10:00pm for currently enrolled students. These Friday evenings give you the opportunity to ask about difficult homework questions, to ask personalized strategy questions of your instructor, or to get some homework done in one of our quiet study rooms.

Curriculum
With almost twice the hours of some of our major competitors, our course will cover all the aspects of the GRE in great depth, so there will be no surprises on test day. You will review the long-forgotten basics of algebra, then learn to apply them to some of the toughest questions on the exam. In the verbal section, you'll learn how to answer each type of question and will add over 200 new GRE words to your vocabulary during fun and interactive word games.

During the course, you will study former actual GRE questions to learn the patterns in the exam. We'll show you the common tricks that the test writers use to create wrong answers and how to avoid them. You'll also learn crucial strategies that will allow you to solve questions more quickly and accurately.
Instructor Bios

Jeff Glazer
One of the company founders, Jeff surprised everyone when he forsook his dreams of becoming a professional pantomime and instead decided to dedicate his life to test preparation. Jeff's enthusiasm and energy make his classes a highly entertaining experience. Don't worry: he won't mime unless you ask him to.

Bernadette Chimner
Bernadette used her high SAT scores to escape snowy northern Michigan for the more temperate and populated state of Virginia. She loves all standardized exams and has scored in the 99th percentile on the GRE, GMAT, and LSAT. When she's not teaching at Griffon Prep, she enjoys reading science fiction, swing dancing, and geocaching -- an arcane hobby that involves solving puzzles to find cleverly hidden secret containers.

Elise Patterson
A master of all things verbal and a Yale graduate, Elise began teaching for Griffon Prep in 2012. Elise has a knack for getting vocabulary words to stick in her students' brains. When she isn't teaching at Griffon Prep, she can be found cooking, reading, or playing word games.

Marco Panessa Marco loves cats, hates Aristotle, and is happy to chat at length on either topic. With a background in math and astrophysics, Marco is passionate about helping people who have always believed they are bad at math discover that they are actually quite good at math. Marco has a perfect score in both the math and verbal section of the GRE and teaches both topics regularly at Griffon Prep. When he's not helping students unravel the mysteries of the GRE, he can be found teaching classes at American University and writing science fiction.


FAQ
Can I pay in installments? Is there a payment plan option?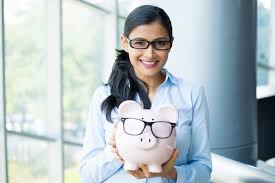 We are excited to offer the "pay later" option through Paypal! To take advantage of this Paypal service, select the course you are enrolling from the Course Schedules tab and choose "Paypal Credit" upon checkout.

This option will require you to fill out a quick and easy form which will provide Paypal with an instant credit check. If approved, the PayPal Credit option will allow 6 months with defered interest. Note that if the balance is not paid off within the 6 month promotional period, interest will be rolled in for the entire period. We encourage anyone looking at the Paypal credit option to visit their FAQ Note that defered interest is different that zero interest. For a guide on the difference and on how deferred interest works, visit How to Understand Special Promotional Financing Offers

This deferred payment option is offered through PayPal and Comenity Capital Bank. Griffon Prep has no affiliation or control over this option and cannot control credit approval, interest charges, or payment deferral. Be sure to check the terms and conditions carefully.

We regret that we cannot offer any other type of payment plan or deferred payment option at this time. All payment plans must be brokered through PayPal.

Does the course fee include the materials? What materials are included with the course? The course fee includes all the materials necessary for class and assigned homework. This includes our Griffon Prep GRE guide, and three official GRE books. Also included with the course are 2 full GRE exams which will be used as proctored exams during the course.

How large are your classes?
Our classes are limited to 12 students.

How far in advance do I need to register for class? What's the latest I can register for a class?
You can register for a class until the end of the first week of class. However, our classes are limited to 12 students and our most popular schedules do fill quickly. Thus, we encourage you to register at least 7 days before the class begins, since you will be able to take advantage of our $100 early-pay discount. Also, you can reserve a space in any of our classes with a non-refundable $50 deposit.

What is your refund policy?
Cancellations more than a week before the start of class will receive a full refund. Cancellations after that but before the first exam will receive a refund of the tuition minus the $50 non-refundable deposit. Cancellations after the first scheduled exam but before the first scheduled class will receive a 75% refund. After the first scheduled class but before the second scheduled class, a 50% refund. After the second scheduled class but before the third scheduled class, a 25% refund. No refund will be given after the third scheduled class. Please note: this policy is in regard to the listed dates of the enrolled class and will be in effect regardless of attendance.

Have another question? Contact us at info@griffonprep.com or at 202-643-4743